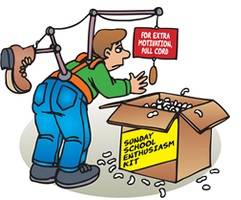 The past few days I have been having some emotional down time. Ever have those days? Normally I love working on my business and I tend to be a workaholic but today I didn't want any part of it. Actually I have been feeling this way for a few days but for some reason I was resisting doing the EFT. That usually means there is some underlying reason my subconscious is putting the brakes on.


Oh, that reminds me. Did you know that you can do EFT to release resistance to doing EFT?

I'll do a video on resistance later.


I decided I needed some tapping on this so I can shift my mood and thought, why not invite you all along for the ride. 😉


EFT Tapping Clip – Feeling Crappy, Discouraged and Unmotivated



YL Members: I am using Motivation Oil Blend. See the printable scripts for other options.
Download the Printable Tapping Script: Feeling Crappy, Discouraged and Unmotivated EFT tapping script

Wishing you Abundant Self-Esteem,





P.S. Please leave a comment and click the share button if you feel these tapping sessions will help people you know.

I'll bet you have guessed, I already did some EFT tapping. That's why I feel better.
Tagged with: EFT for Network Marketers • Emotional Freedom Techniques • motivation • network marketing success
Filed under: Motivation