I have been using EFT – Emotional Freedom Techniques for well over 20 years. I have a little secret weapon that I love to add to my EFT sessions. What is the secret weapon, you ask?


I am a lover of therapeutic grade essential oils, especially the emotional uplift you get when using them. Essential oils work nicely along with EFT.


When I teach fellow network marketers how to do EFT, I always teach them how to enhance their EFT sessions with powerful emotional essential oil blends.


I'll tell you right now, I only use Young Living Essential Oils. They are extremely potent high quality essential oils because of the way they are processed. Most of the oil blends are very mood uplifting and are very powerful to enhance EFT.


To use essential oils with EFT, just put a couple drops of the essential oil on your fingertips and on the karate chop point before you begin tapping. The oil will be carried to all the other points as you tap.


Abundance oil blend is possibly my favorite of all. This oil blend raises your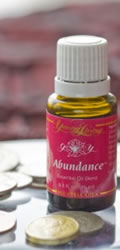 body's energy to the frequency of attraction so you attract abundance. Abundance oil is also very uplifting. Abundance is one oil I apply every morning before I do any business. I also apply it whenever I go anywhere there are people. That oil attracts business.


You can use Abundance oil with EFT when you are working on law of attraction issues. The law of attraction is always at work. Our negative emotions block abundance so we want to be shifting our energy to a positive attracting one. We want to radiate an abundance energy.


Abundance oil is also wonderful for affirmation tapping. Also when you are focusing on your goals.


Here is an excellent EFT Session that Abundance oil works well with:

I am A Magnet For Abundance and Success

Release oil is great to release negative emotions. Anger is one example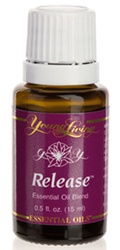 of an emotion that we don't want to keep carrying around.


I have had a couple people tell me that they have an overwhelming need to talk and unload the negative feelings when they use Release oil. I recommend the "Tap While You Gripe" technique for this. It works wonders when you want to vent about something that makes you angry or upset. With the "Tap While You Gripe" technique, you just tap through the EFT points while you talk about whatever is bothering you. Get it all off your chest. You can say the words out loud or in your head but just say anything that comes to mind about the issue. Sometimes you may not even know why you feel bad. Tap anyway. Start with, "I feel bad but I don't know why." Then describe the way you feel and keep tapping on whatever comes to mind.

Don't worry about getting the points right. You can tap all or just a few of the points. Just tap and talk.


Do a little mental gauge: On a scale between 0 and 10 how strong is this negative emotion? 10 is really strong negative feelings. Keep tapping until you get down to zero.

Release oil blend is really great for releasing anger and other negative feelings.

Valor oil is another important oil to use with EFT. Valor is good for courage and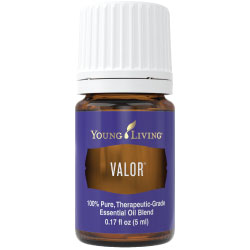 strength. Valor also balances the body's energy meridians and emotions. It's a wonderful oil to add to and EFT routine. You can use Valor before you begin to help make everything you are doing more effective, then finish up with Valor to give you strength to move forward.


Other Young Living Oils that are useful with EFT:
Acceptance
Awaken
Believe
Christmas Spirit
Clarity
Common Sense
Dream Catcher
En-R-Gee
Envision
Forgiveness
Gathering
Gratitude
Grounding
Harmony
Highest Potential
Hope
Humility
Inner Child
Inspiration
Into the Future
Joy
Live With Passion
Magnify Your Purpose
Motivation
Peace & Calming
Present Time
Release
Sacred Mountain
SARA
Stress Away
Surrender
3 Wise Men
Tranquil
Transformation
Trauma Life
White Angelica

Don't rule out the oils that are not usually for emotions like Immupower or Thieves. You never know what oil might surprise you and be just the oil you need. 😉


Listen to your intuition when using oils with EFT. The names of Young Living Oil blends give an impression what they can be used for on an emotional level but sometimes you can be drawn to an oil you would not normally expect. Use whatever oil feels right. It will likely be a good one.



Click HERE for Essential oils that enhance EFT

Tagged with: Abundance • abundance oil blend • EFT for Network Marketers • Emotional Freedom Techniques • release oil • using oils with eft • Valor • young living essential oils
Filed under: law of attraction