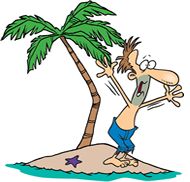 Marketing systems, tools and training are important for success in network marketing but the most important success tool is your thinking.


Three mistakes That Can Shipwreck Your Network Marketing Business


1. Not Taking Personal Development and Self-esteem Building Seriously: If you don't have a love for yourself and a strong self-esteem, you will NOT care enough to do what it takes to build a business that actually earns income. You will not care enough about your dreams to make things happen. This may sound a little funny to some but it's really important.


Jim Rohn said, "If you don't design your own life plan, chances are you'll fall into someone else's plan. And guess what they have planned for you? Not much."


Without personal development, you won't build confidence and self-esteem in yourself and your business. Your prospects will pick up on that.


If you have a love for yourself you will invest in your life plan. Network marketing is an industry that has a high failure rate. That's not because the business model is bad, it's because people jump in with dreams of making a lot of money but they don't realize they need to invest in their success. Investing not only time but money. Yes, I said money! Invest in training books, audios and courses. Things that help you grow your skills, and yes, that includes building self-esteem. As you get more training and skills, your self-esteem and confidence grows.


2. Focusing on the Wrong Things: Fear of failure is one of the big obstacles distributors struggle with. We all deal with it to some degree but we must focus on the right things if we want to get where we want to go. Don't focus on every temporary setback and bump in the road. Focus on what you want to achieve, the road ahead of you, keeping the goal or your WHY in mind.


Think of it like driving a car and going on vacation at the ocean. When you drive your car anywhere you are looking at the road ahead but you are looking in the distance, not at every bump or pothole in the road. If you spend too much time looking at the bumps and holes on the surface of the road, you can end up missing something really big. You can even end up in a ditch. While you will notice holes and bumps, you aren't looking at them with full attention. You just notice enough to make corrections in your course, all the while keeping your attention on the goal ahead of you: Your arrival at the ocean and enjoying a wonderful vacation.


Your business is similar. Focus on what you want to achieve in your business and your WHY! Don't let the bumps along the way derail you.


3. Letting Negative People In Your Life Derail Your Success: This one sort of goes along with the previous one. These negative people can be a bump in the road. Are you going to let them derail your success? This is why it is SUPER IMPORTANT to attend as many network marketing and company events as possible. Some events require us leaving the house but many are available to us through conference calls and webinars. These events keep us going and act like an antidote to the poison of negative people. Negative people can poison our dreams and make us give up.


I'm just like you. I have had to deal with negative people. In the beginning it was a real challenge. My own husband was negative. He didn't believe we could build a business. Back then I was "spending too much time on the computer." Today he's delighted I worked hard on the business. He works with me from home.


I remember one relative telling us to "Quit selling herbs and get a real job."


We all have negative people in our life. These people love us and they think they are helping but they unknowingly poison our dreams if we let them. We can't let them do that. Our diligent attention to personal development can help us remain strong and focused on our goals. Hanging around successful people will help offset the negative energy and help keep our vision in view.


Network marketing is an awesome business. Keep moving forward and never give up.
Tagged with: goals • mlm success • network marketing success • self esteem • Success Mindset
Filed under: Self Esteem • Success Mindset