I thought I'd share a powerful energy routine that I just learned in a class I am taking. It is one that will rev up your energy for the day. It also lifts the mood.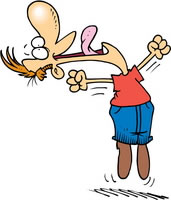 No matter what we are doing or whatever goals we are working toward, we need to have a good, positive energy vibration that will help us be successful. Always do something to put yourself in a good magnetic energy before you start working on your business. Try the EFT routine below to rev up your positive energy.


I always enhance the process by adding a couple drops of essential oil to my fingertips before I begin to tap. Oil blend choices: Joy, Abundance, Valor, Motivation, Gratitude, Live With Passion, Awaken, Believe, Harmony, Highest Potential, Hope, Magnify Your Purpose, Transformation.


Choose whatever oil you are drawn to. You can rotate different oils on different days.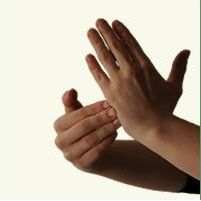 Tap through each sentence while tapping on the Karate Chop point, then tap through the points saying one sentence on each point. You can repeat as many times as you feel necessary.


I'm going to be happy.
I'm going to skip.
I'm going to be glad.
I'm going to smile a lot.
I'm going to be easy.
I'm going to count my blessings.
I'm going to look for reasons to feel good.
I'm going to dig up positive things from the past.
I'm going to look for positive things where I stand.
I'm going to look for positive things in the future.
It is my natural state to be a happy person.
It's natural for me to love and to laugh.
This is what is most natural to me.
I am a happy person.