If you are serious about success in network marketing, you MUST take your personal development seriously. I can not stress that enough.


Personal development is at the root of every successful full time network marketer. I would be willing to say it is the absolute most important ingredient for success.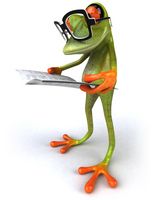 Every bit of personal development you do will increase your skills, your confidence, your comfort level, your value in the market place, your ability to attract abundance.


Personal development will not only improve your leadership skills, it will also help others take you seriously as a leader which in turn will attract people to you.


Personal development also helps build your self-esteem which is another important ingredient for success in network marketing.


Your business will only grow as much as you do. I recommend reading 10 pages of a book each day, subscribe to marketing newsletters and READ THEM, listen to training audios, attending webinars, attend any company events you can manage.


If you are serious about your business, you will invest in marketing training that will help you learn marketing skills that really work. That is why I recommend What's Working Now.


As the economy gets worse, more and more people are looking for new income sources either to supplement or even replace the income they have. Now is the time to take your business seriously and start preparing to be the leader that will show them the way.

Tagged with: confidence • habits • leadership • mlm success • network marketing success • personal development • self esteem
Filed under: network marketing success